Old Documents & Newspaper Clippings
Home
Main Home
The links below are PDF Files. They are 1.5 mb or larger in size, so if you have a dial up internet connection it will take some time to download.
H. C. Haugen RFD Booklet
Union Memorial Folder
MN High School Exam 1919
Marsh Grove Calender 1884 - 1984
Newfolden Township Plot 1897 ?
Evangelical Church 50th Booklet
Bethania Church's Volts & Jolts Write Up Page 1
Bethania Church's Volts & Jolts Write Up Page 2
---
1974 Kleppe Book Down Memory's Lane
Pages 2 to 7
Pages 8 to 13
Pages 14 to 19
Pages 20 to 25
Pages 26 to 31
Pages 32 to 37
Pages 38 to 43
Pages 44 to 49
Pages 50 to 55
Pages 56 to 58
Page 59
Page 60
---
---
Bethania Church 100th Anniversary Book 1884 - 1984
Pages 2 to 5
Pages 6 to 9
Pages 10 to 13
Pages 14 to 17
Pages 18 to 21
Page 22
---
Boy Scout Scribe Book Nov 18, 1942
---
1964 High School Basketball Tournament Folder
---
1955 Graduation Folder
---
Good Friday Service Folder April 11, 1952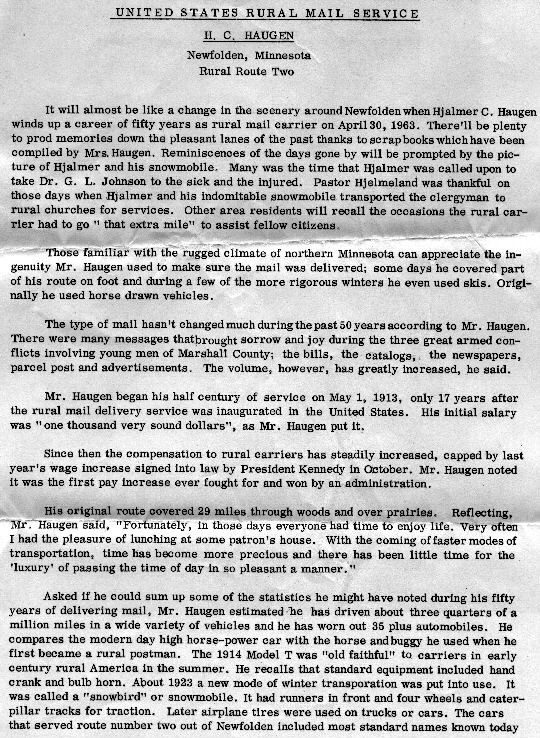 Doc # 1 A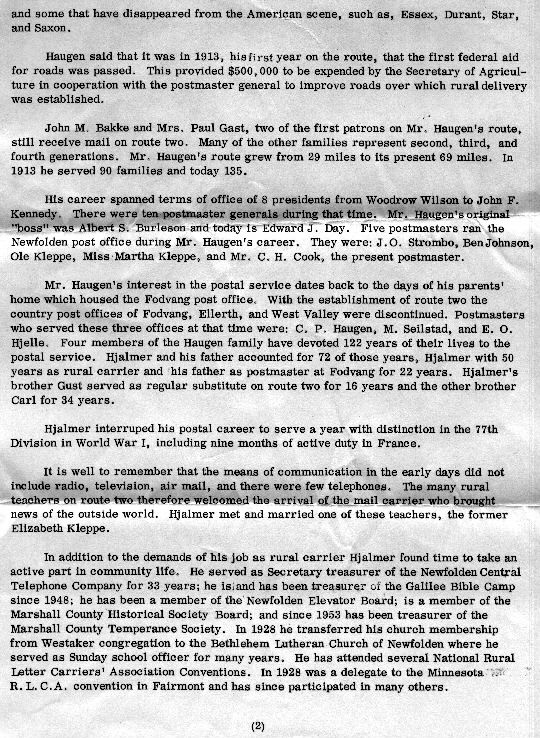 Doc # 1 B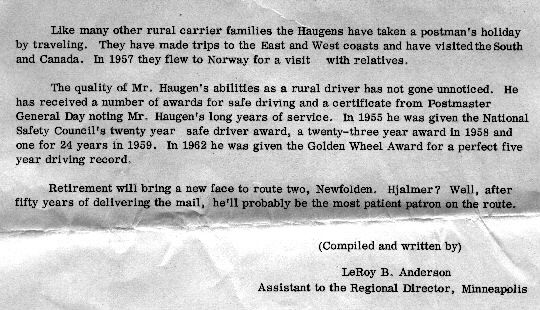 Doc # 1 C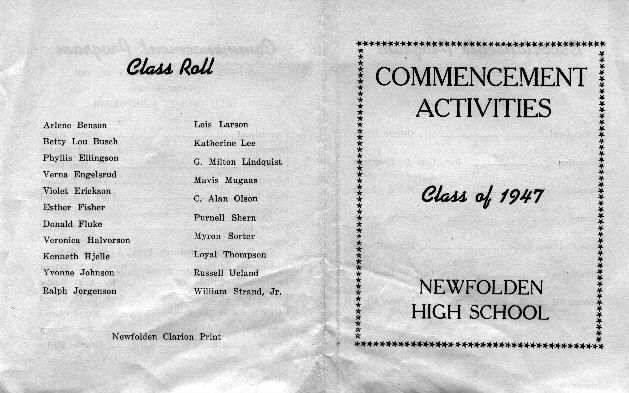 Doc # 2 A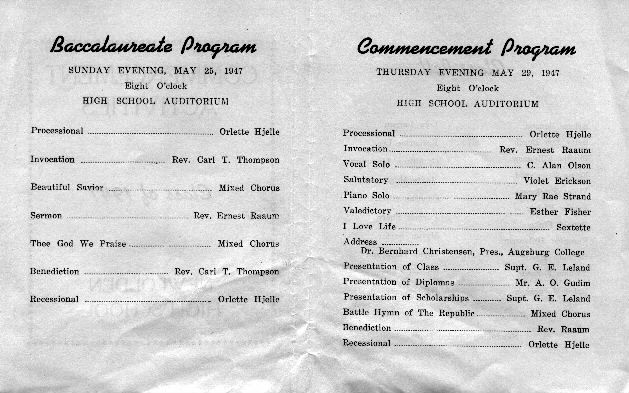 Doc # 2 B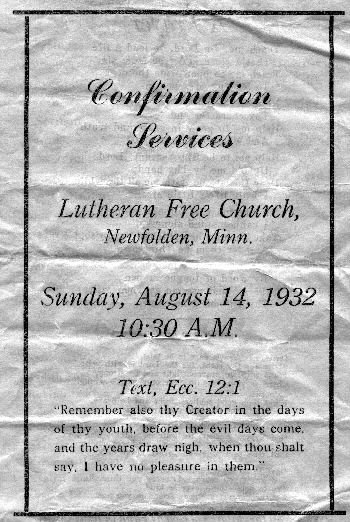 Doc # 3 A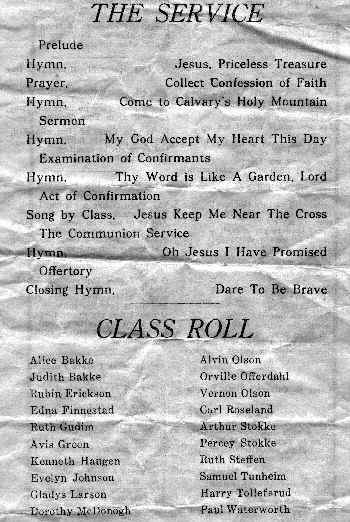 Doc # 3 B
Next Page