From the paper Volts and Jolts August, 1973.
A perfect picture showing the threshing process. Note the steel wheels on the tractor and horses pulling the wagons. Pictured are the late Eunice Green, Hans Haarstad, Conrad Vigen, Verne Green, Ray Hendrickson, the late Carl Green, and Otto Haarstad. Busy on the stack is Norman Rokke. Vigen and Hendrickson did custom threshing in those days (1930's)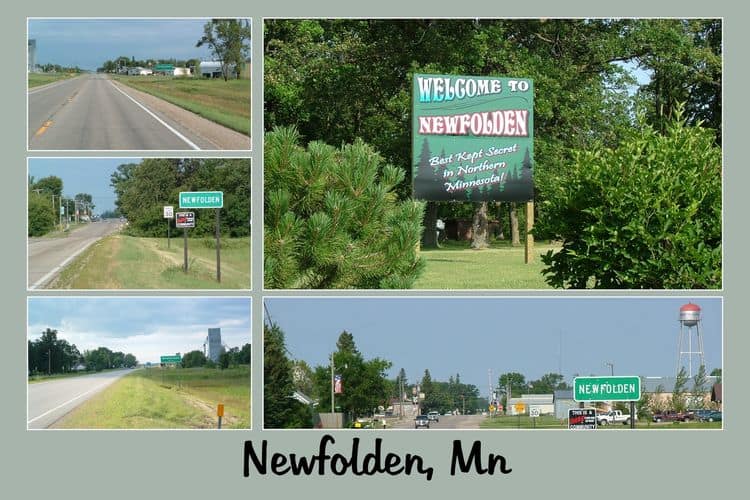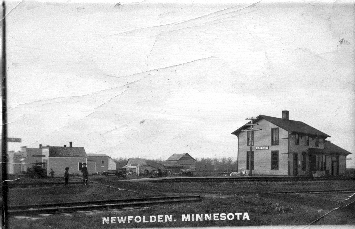 If you would like to add an event to this website please email me.
Listen To Paul Roseland's Newfolden Song.
Video Page
Newfolden Street View Zoom & Pan
Newfolden 1916 #1
Newfolden 1916 #2
Newfolden 1916 # 3
Newfolden Milita Band 1910
The Zoom & Pan no longer works, they say it should work in the future.
Old Newfolden Pictures
---
New Nordic's Page